Moving can be a stressful process if you don't prepare enough. Take advantage of the many apps available made by moving experts to relieve the stress and make the moving process a breeze. From finding your home to packing to getting settled in the new neighborhood, there's an app to help with it all. These seven apps are the best out there to get you moving.
The first step before you can move is finding the perfect home. Zillow is the top real estate app that lets you browse through thousands of listings and rental properties to find the ideal place for you. Zillow also offers "zestimates" which estimate the actual property value so you can be sure you get a good deal.

2. 

Trulia
Trulia is another excellent app to help you find your next home purchase or rental. The main feature that sets Trulia apart is that Trulia provides a monthly breakdown of the potential costs involved with each property you look at, including taxes, insurance, association fees, etc. Use Trulia to ensure you move to a property you can afford.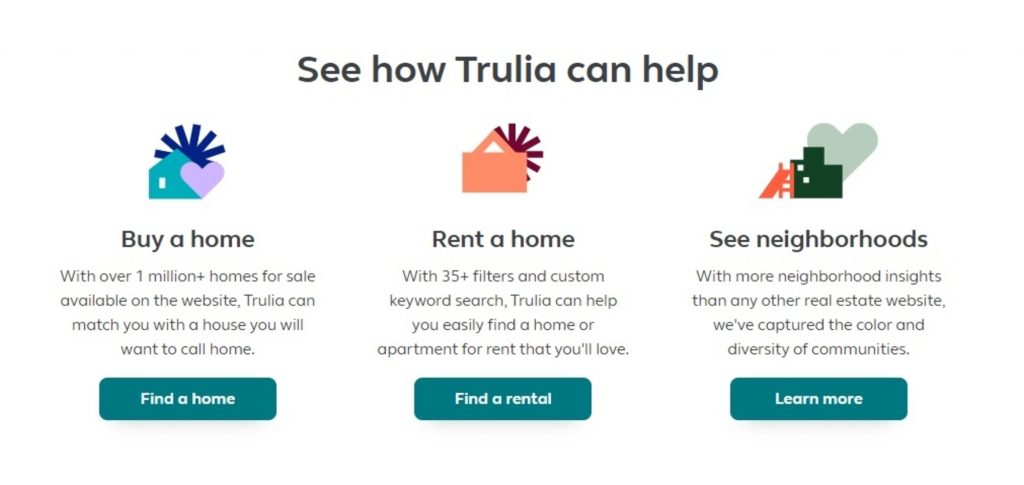 Now that you've found your beautiful new home, it's time to start packing. Sortly is the must-have, free app to keep an inventory of all your belongings and where you packed them. Unpacking will be a breeze knowing where you can locate every item. Purchase the premium subscription to print QR labels to place on each box that will reveal what is inside when scanned.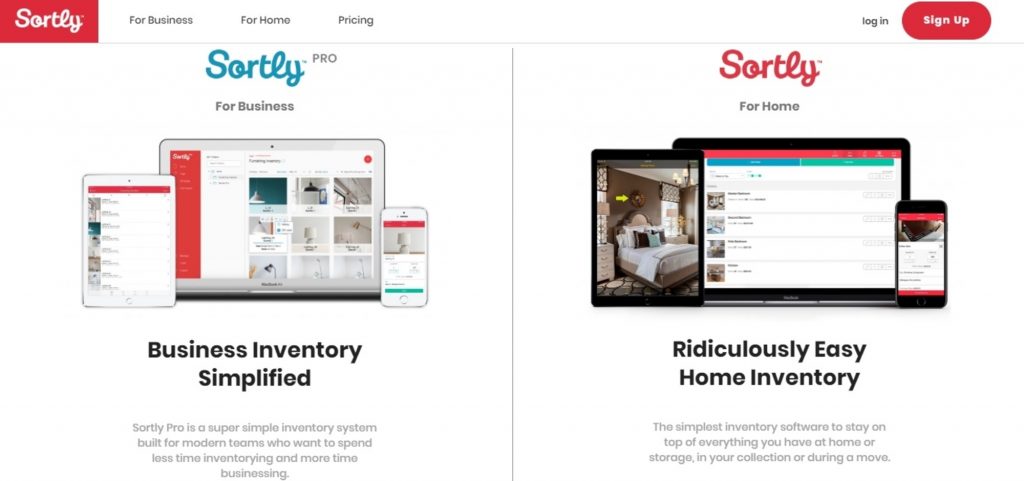 4. 

Thumbtack
Need holes filled or the carpet cleaned before you move out? Need walls professionally painted at the new place before you move in? Thumbtack is the one-stop app to connect you with thousands of professionals to get the job done. Get quotes, read customer reviews, and hire the perfect professional all within the Thumbtack app.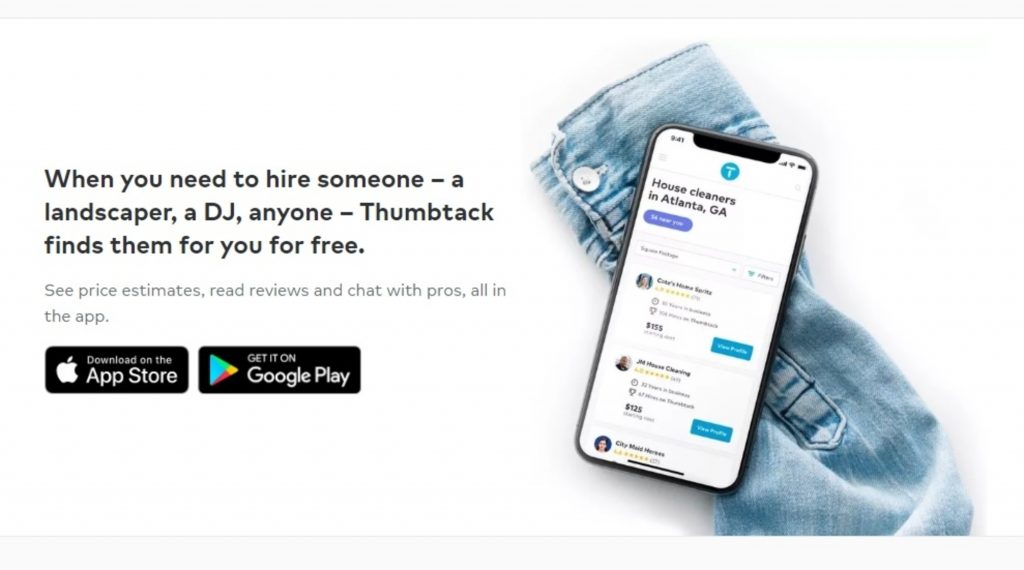 5. magicplan
Getting your furniture organized in a new space can be tricky and hard to plan for. Save yourself hours of rearranging with MagicPlan. On MagicPlan, you can scan your new area in just seconds and virtually arrange your furniture before you've even moved in. Unpack with a plan with the magic of MagicPlan.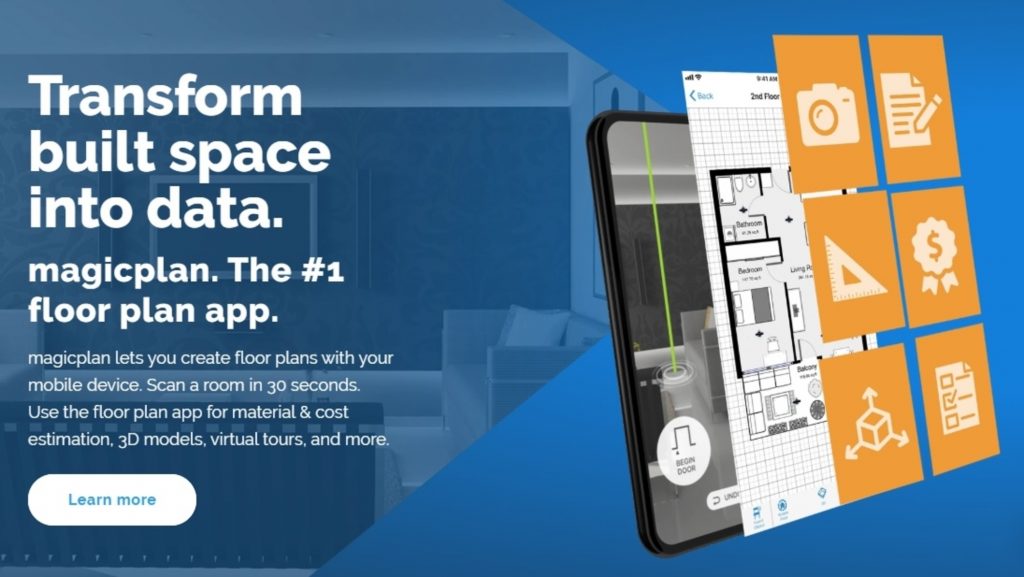 6. unpakt
If you are looking to hire professional movers, Unpakt is a necessity. Comparing quotes and prices from moving companies online can be confusing. With Unpakt, enter your specific moving needs and receive multiple quotes within the app from licensed and insured movers in your area. Unpakt also includes payment protection to make sure there are no surprise charges on moving day.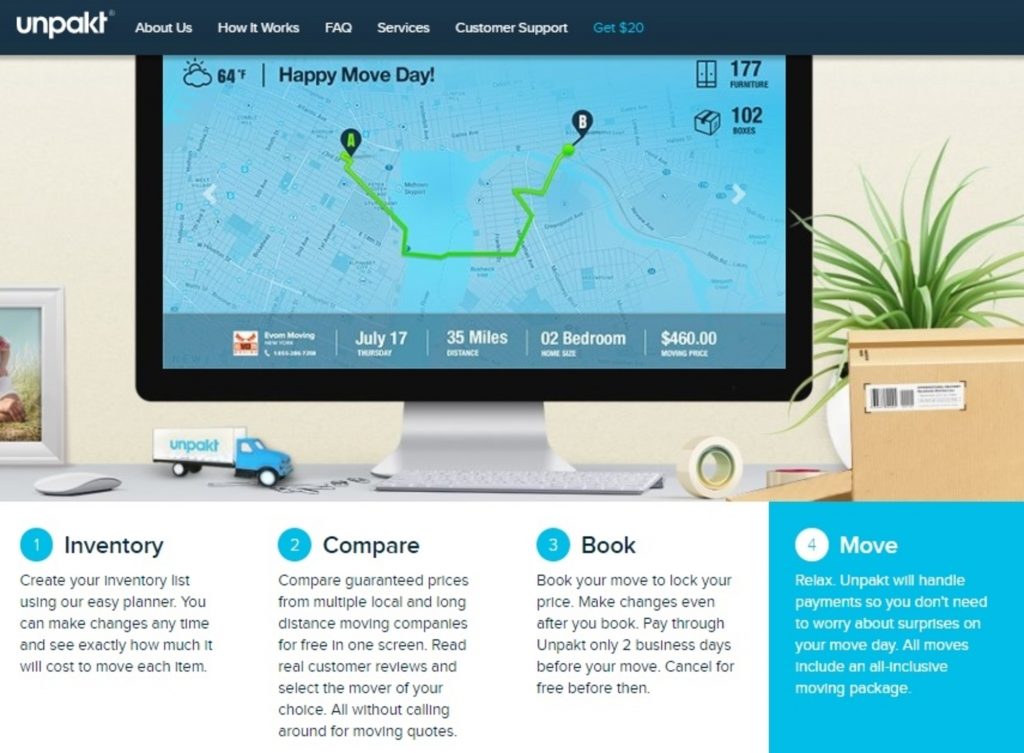 Now that you are all moved in, it's time to connect with the new neighborhood. Nextdoor is a private social network to communicate with your neighbors and stay informed about what is happening in your new community. Your new neighbors are the best resource for learning about neighborhood events, finding a local babysitter, and so much more!